Equal Opportunity Quality Management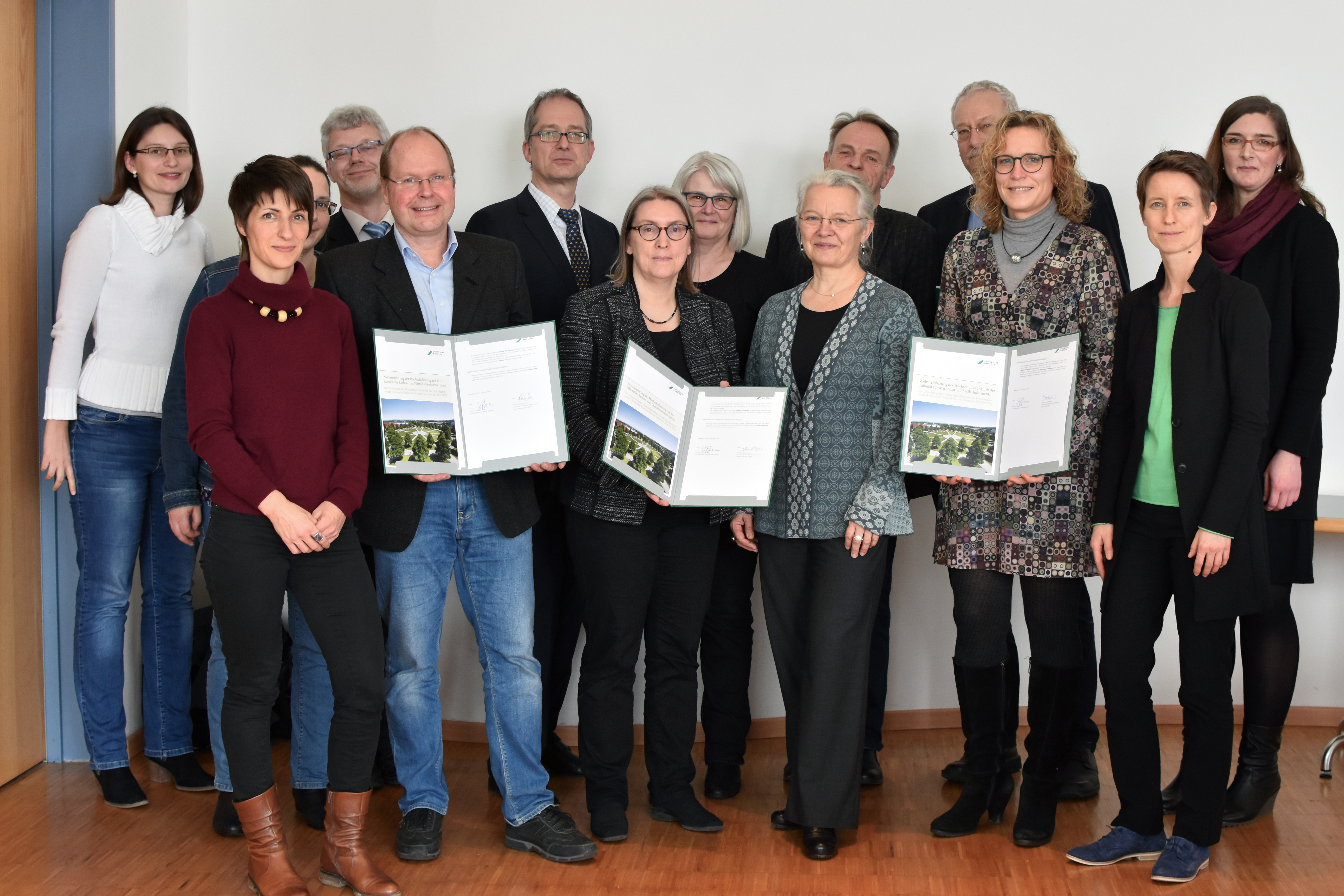 Target agreements between the University Governing Board and the Faculties for the implementation of gender equality at the University of Bayreuth
The target agreements are a regulatory element in higher education policy for the purpose of ensuring equal opportunities in the Faculties. They were initially approved in January 2013 for a period of five years by the University Governing Board and the Deans. The second round for the period 2018-2022 was then approved on 1 February 2018.

At the Faculty Council's last meeting in Winter Semester or first meeting of Summer Semester, the Dean delivers an annual report on the current development of the proportion of women in positions at the above-mentioned levels and presents these for discussion. The findings are used by the Faculty to evaluate the aforementioned goals and are presented to the University Governing Board.

As an incentive for the Faculties to achieve their goals, the University is awarding a prize for the advancement of women totalling €70,000 annually. The prize is awarded in three categories:
1st Category: completed doctorate (€10,000)
2nd Category: completed Habilitation/ successfully qualifying for a professorship (€20,000)
3rd Category: appointment of junior professors/ increasing the proportion of female professors (€40,000)
The basis for awarding the prize are the score achieved in the previous year, as evaluated using a point system. The Faculties are entitled to freely dispose of the prize money. The new target agreement round (2018-2022) enables the University Governing Board to provide an additional annual budget of €10,000 for "Innovative Gender Equality Measures", for which the Faculties can apply. The prize and the budget will be awarded during the "President's Dinner".
Links to the individual target agreements 2018 up 2022 (German version only
Contact person: Stefanie Raab-Somabe